Last night we ate out, and after dinner we went into a old-fashioned cookie store as it is almost Chinese New Year and we want to stock up on goodies and tit bits.

This stall has an old-fashioned air about it and I see cookies I have not seen in a long time – and certainly not in those cookie containers.

We bought six different types of cookies, some of which we could not recall their names but I certainly remember having them for tea breaks in my kindergarten days …


Now I'm aware that I do not want to eat too many cookies (trying to stay away from processed food) yet we bought 6 different packages! I think what I really wanted to buy was a piece of fond memory.

It makes me think of a similar episode. I went shopping to get my little nephew a Chinese New Year hat. I did not want to buy anything too bulky or heavy since it will be difficult to bring that back in the luggage (brother-in-law was on a business trip in town).

However when I went into the shop I saw a beautifully made Chinese jacket that can be worn on both sides (inside out?) and I could just imagine my little nephew wearing it. I could even pictures him playing with his friends in it. So guess what? I bought another piece of experience; the experience of my nephew's joy.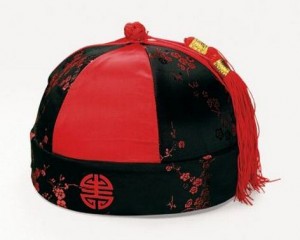 I didn't have a lot of training on managing money growing up, but I'm getting more awareness in this area.

In a previous post, I shared on the psychology we have towards money and how we often buy or sell on emotions.

We have been so programmed that we often do not think or act with awareness. One of my goals for this year is to increase my financial 'consciousness' and to be more accountable in this area; the buying, selling, recording, filing, accounting you get the picture …

There are two important factors affecting our relationship towards riches and wealth that we need to be aware of. Here's another video and report Part III of a series of videos and reports by Eben Pagan which reveals them. It's not something entirely new that you have not heard of, but it provides an interesting perspective to our relationship to abundance and wealth.

This video and report will be kept till Tuesday so you may want to get it while you can.